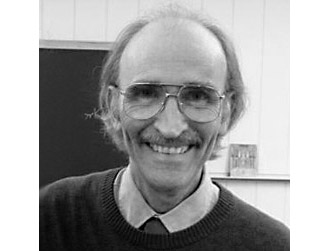 Mark A. Reynolds has worked with graphite, pen and ink, watercolor, pastel, and other drawing media for over thirty years, developing interpretations of traditional principles found in Euclidean and philosophical geometry. He has discovered systems and harmonic constructions with mixed ratios and new geometric relationships he calls "marriages of incommensurables" and "unions of opposites". These geometric systems unite chaos and order in complex, intriguing, and beautiful geometric drawings. Mark's work demonstrates his point-of-view regarding geometry as an art form and its interdisciplinary relationship with music, nature, mathematics, architecture, and personal discovery.
In addition to drawing every day, Mark's work in this field includes geometric analyses of architecture, paintings, and design. Some of his studies, writings, and geometric discoveries can be found in the Nexus Network Journal.  He is also an educator who has taught geometry, linear perspective, drawing, and printmaking to students of art, design, and architecture at the Academy of Art University in San Francisco, and he has lectured on his work at international conferences on art, architecture, and mathematics.
Mark's drawings are in the permanent collections of the Biblioteca Comunale Leonardiana in Vinci, Italy, the Fine Arts Museums of San Francisco, and the Crocker Museum in Sacramento. He is represented by Pierogi Gallery in New York City.
Mark Reynolds lives with his wife in Mill Valley, California where he explores geometric relationships in his drawings every day.
Chronology available upon request.